BOOK REVIEW
'A Postal Journey' through Nevada
A new book by Minden resident Nancy Raven — A Postal Journey: Discovering Nevada Through Its Post Offices — takes a new approach to exploring the Silver State. A recent transplant, Nancy spent a little more than two years traveling around the state in search of 100 post offices, meeting people, taking photographs and discovering the history of local post offices. It's a delightful look at the state in a new and very niche way. The book is part travelogue, part photo essay, and part history lesson. Nancy's watercolor paintings of sights from her 17 trips accompany many of the entries, and they add the perfect touch of whimsy.
The book is more than just a recitation of facts, but is a personal project of the author as she undertook the journey as a means of discovering her new home. Photos of post offices past and present, anecdotal stories from along the way, and images of those people who make up rural Nevada are woven together in a thoroughly enjoyable tale.
The book is available at local northern Nevada books stores and online.
lizardsrockmusic.com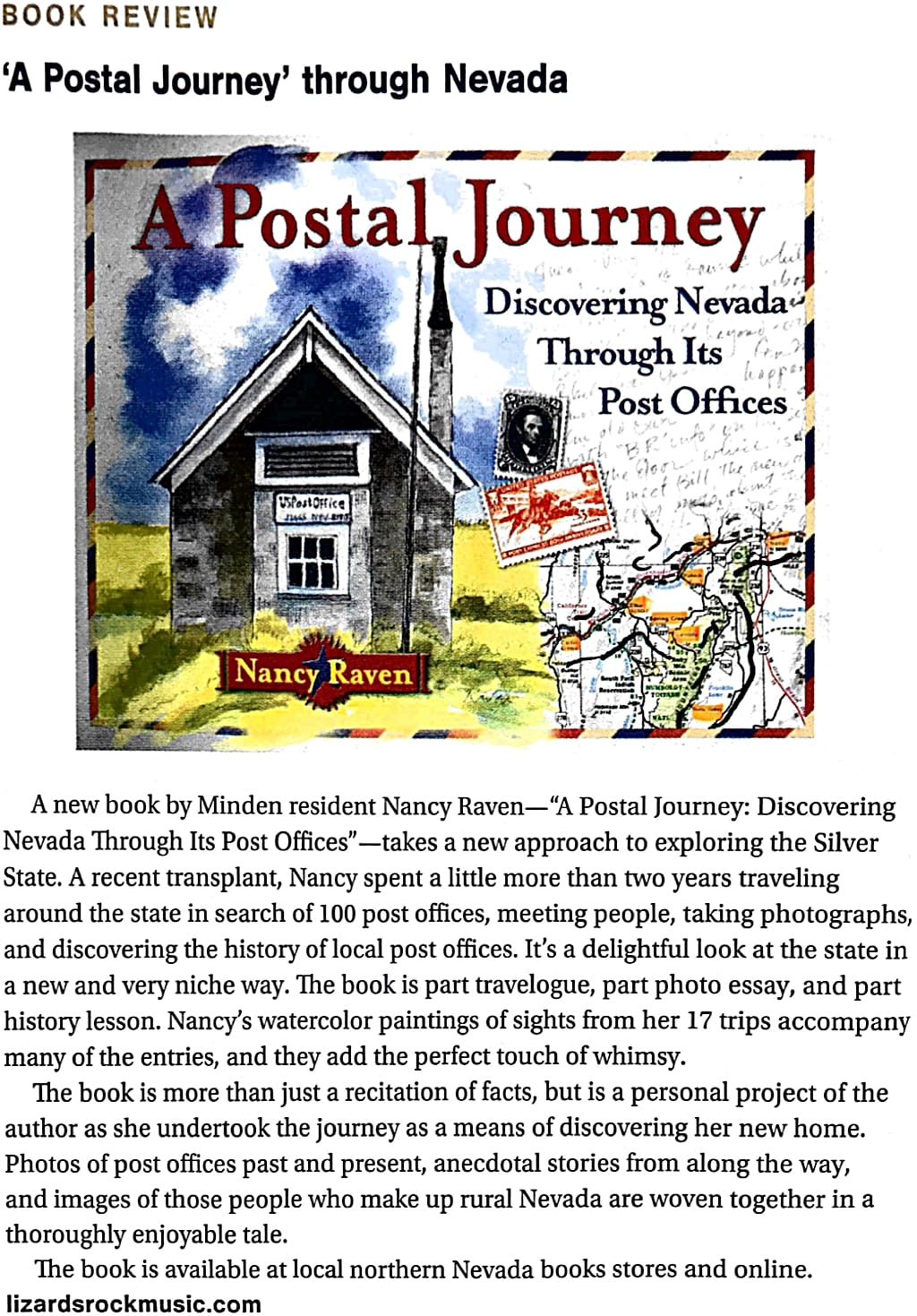 Source: Nevada magazine, March 2018